Donna Lavin, Executive Director and Board Member 
Donna M. Lavin, is the Executive Director of The Whole Life Center and sits as a Board Member of The Whole Life Center and The Father's House Christian Fellowship. In the early 2000's she was the Founder of a non-profit organization A New Season Engagement to Marriage Training Service. Along with being Chief Financial Officer, Mentor to Youth in crisis situations. She has done Corporate Filings and 501(c) (3) IRS non-profit status, Grant proposals, Fund Raising, Debt Reduction Instruction, Financial Planning, Community Events and Activities.
She was the owner of Millennium Dawning. A bridal and party planning service along with over 30 years of Event and Conference Planning, Tradeshows, and Hosted Heads of State. Her experience in business start-up and management lead her to be a Partner of Inspired Resources Catalog Company.
While in the corporate world she has worked as a consultant for Y2K Preparedness, Pharmaceutical Consulting, Research and Development. International Business Development, Sales, Marketing and Advertising, Import/Export and Distribution, Pharmaceutical, Biotech, Medical Devices, Medical, Natural Health, Legal, cGMP, FDA, CFR, Patents, Corporate Agreements and Contracts,
She has worked in the Textile and Printing industries, Art Design services from conceptual ideas to on-line production of products. She has published and collaborated on Market Literature, Patent Disclosures, Government and Commercial Proposals, Technical Publications, Financial and Statistical Data, Technical and Business Presentations.
She has also worked as assistants to Attorneys and Physicians and in HR and Recruiting.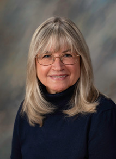 Karen Fields, Board Chair
Pastor of The Father's House Christian Fellowship. She and her late husband Pastor Barry Fields were assistant pastors, youth pastors and counselors for over 35 years. They started The Father's House 25 years ago. Since 2017 Pastor Fields has taken over as senior pastor, and recently purchased the building the church resides in along with The Whole Life Center and two other tenants.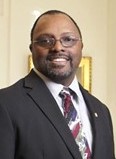 Dr. Rodney S. Ridley, Sr., Board Member
Dr. Rodney S. Ridley, Sr. is the Vice President and Chief Operating Officer of the O'Pake Institute at Alvernia University. In addition to sitting on the Boards of The Whole Life Center and The Father's House he was recently appointed to the Boards of The Greater Reading Chamber Alliance and The Pottsville Area Development Corporation.
Prior to his position at Alvernia University he was the Executive Director & Endowed Chair Professor of the Allan P. Kirby Center for Free Enterprise and Entrepreneuship (APKCFEE) at Wilkes University. He stared as Director of & Associate Professor in the Engineering & Physics Division at Wilkes University where he oversaw the faculty and staff in Applied & Engineering Sciences, Bioengineering, Mechanical Engineering, Electrical Engineering, Engineering Management and Physics programs. The Engineering Programs are ABET accredited and they grant both BS and MS degrees as well as conducting ground breaking original research. Prior to joining Wilkes, he held the positions of Engineering Director at Velox Semiconductor, Vice-President of Technology at Data Friendly Inc, and Principal Engineer & Key Technologist at Fairchild Semiconductor.
His research interests include intellectual property management, semiconductors, additive manufacturing, nanotechnology, biotechnology and entrepreneurship. He consulted in these areas with companies like GE, Weir Minerals, ON Semiconductor (formerly Fairchild) and Texas Instruments. He has successfully written and completed numerous funded research and industry sponsored projects. He holds 27 US patents, numerous foreign patents, as well as authoring more than 35 journal and conference articles.
He holds a Ph.D. in Engineering Science & Mechanics and an M.S. degree in Electrical Engineering, both from Penn State University where he was an Applied Research Labs Scholar. He also received a B.S. degree in Physics from Lincoln University (PA) where he was a NASA-funded Lincoln Aerospace Engineering Recruitment Scholar.
Dorina, Pantry Manager
Dawn, Administrative Manager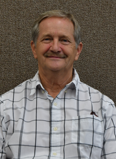 Jim, Pantry Director