In December of 2011, this non-profit organization, formerly known as The Fathers House food pantry, learned a family within the congregation was in dire need of groceries. Determined to fulfill a Christmas miracle, the church went on a mission gathering donations. By the grace of God and church members we provided healthy meals for a family in need.
The word quickly spread about this food, and many more people in similar situations called asking for food for their families too, and by 2012 they became an independent Food Pantry Agency of the Second Harvest Food Bank in Easton.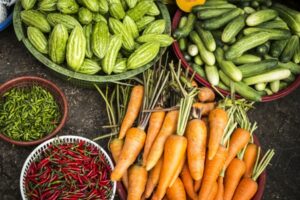 Realizing the great diverse needs of the people that came for food, Pastors Barry and Karen Fields decided to establish a faith-based organization separate from the church to better serve the needs of the people, to empower low-income community members fight poverty, and help individuals and families get back on their feet in times of struggle. 
Since then, it has disconnected from the original church and evolved in response to increasing demand into what is now The Whole Life Center Food Pantry. The Whole Life Center was established in September 2015 as an independent, 501c3 non-profit in Wilson Borough of Easton, PA. 
The Whole Life Center has since grown to service over 1,000 to 1,500 area families each year from the church's sanctuary. The increasing demand for service has necessitated a location other than the sanctuary and adjoining warehouse to accommodate the distribution volume. In early 2018, the church was able to purchase the building housing the church and three leased commercial spaces. The WLC is planning to utilize one of these spaces from which to operate the food pantry.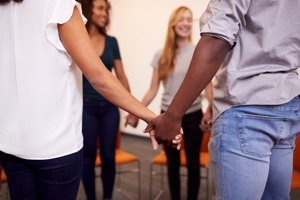 The Whole Life Center currently receives and distributes between 35,000-40,000 lbs. of donated fresh produce, meats, dairy and baked and dry goods each month from Sam's Club, Second Harvest (which has been combating hunger in the Lehigh Valley and Northeast Pennsylvania since 1982) and private donors.
WLC also sorts, transports, and is a mini distribution center for Second Harvest by supplying food to approximately 12 other local agencies, churches, pantries and soup kitchens after picking up from Sam's Club.
WLC is one of 200 member agencies of Second Harvest which assists more than 60,000 people each month in Northeastern PA.
We partner with nearby organizations to extend services and programs to those we serve, such as: social services, health insurance, mental health, medical care, elder and veteran's service.
The core volunteers at WLC serve upward of 150 families (approximately 600 people) per month at our location. This does not reflect the hundreds more that are receiving food from other Non-Profits served through the facilities they distribute food to. We have an exceptional volunteer staff — a strong student volunteer base from Lafayette College. Alpha Gamma Delta sorority are very involved along with Alpha Phi Omega Service Fraternity, the Lafayette Leopards Football Team, Mission Services from Jesus Christ Latter Day Saints, and The Volunteer Center of Lehigh Valley.
We have an exceptional sustaining small donor base along with agencies that donate much needed supplies to keep us operating.
Our community has been affected by recent hard economic times. With the ever-increasing loss of jobs, homes, and the most basic level of human need; providing enough food to feed these families, more and more people are finding themselves in need of those basic elements of life. The Whole Life Center was established to lift people up economically, mentally, spiritually, give them hope.
As we continue to grow, our vision is to create a community outreach center to enrich the lives of Easton residents. Our services will include the food pantry, child and health care, athletic facilities, and educational training, along with Elder and Veterans services. We are here to inspire prosperity through opportunity.